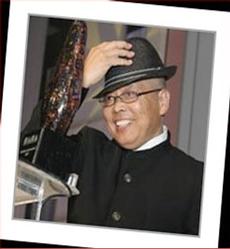 Yosh Toya
Yosh is an industry legend and successful multi-salon owner with 40+ years of experience. Yosh is receiving the NAHA Lifetime Achievement Award, which recognizes outstanding contributions to the hair and beauty industry and is limited licensed salon professionals. Known as a premier educator, Yosh is devoted to cultivating a new crop of hairstylists and has served on the advisory board of three community college cosmetology departments, has served as an ambassador at Haircolor USA and has been an active member of InterCoiffure America.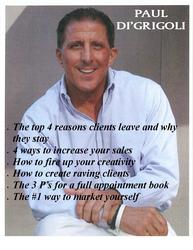 Paul Digrigoli
Paul DiGrigoli has been a successful entrepreneur in the cosmetology industry for nearly three decades. His seminars have been built from an accumulated wealth of business knowledge and personal experience as a hairstylist, educator, salon owner, cosmetology school owner, national spokesman for the beauty industry and motivational speaker for both business and academic organizations across the country.
Time and time again, his presentations have efffectively helped organizations of any size to redefine a clear path to success. In addition to his role as owner and CEO of DiGrigoli Salon and nationally accredited DiGrigoli School of Cosmetology, Mr. DiGrigoli is still active "behind the chair" one day each week. He is also the author of the highly-popular book, Booked Solid: The Ultimate Guide to Getting and Keeping Clients, and has a media collection of seminar CD's.
Paul DiGrigoli is a passionate, creative and dynamic entrepreneur whose energy and enthusiasm inspires individuals at any level, in any industry, to discover an unstoppable drive for success in their chosen field.